For over two decades, Steve Ressler has been a champion for engineering outreach to kids. His K-12 outreach projects include STEM workshops, engineering classes taught at local schools, and a nationwide internet-based engineering competition.
The West Point Bridge Design Contest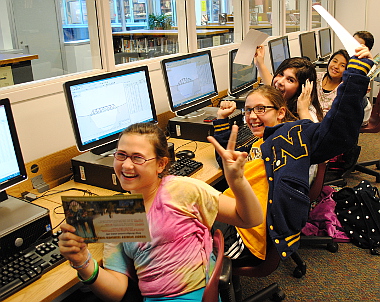 Steve Ressler was the principal developer of the West Point Bridge Design Contest and served as its director from 2001 through 2016.  This nationwide internet-based competition engaged middle-school and high-school students in a realistic, hands-on engineering design experience. To enter, student teams used a specially developed computer software package called the Bridge Designer to design structurally accurate highway bridges and then uploaded their designs to the contest website for automated judging.
The WPBDC was originally established as part of the West Point Bicentennial in 2002 and was renamed the Engineering Encounters Bridge Design Contest in 2012.  During its 15-year run, over 100,000 students entered the contest, and over two million copies of the software were downloaded. Although this project was discontinued in 2016, the Bridge Designer continues to be used in thousands of schools nationwide.
Middle-School STEM Workshop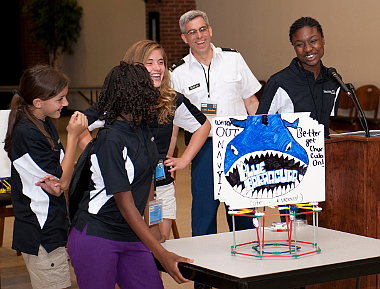 While he was a faculty member at West Point, Steve served as Director of the West Point Center for STEM Education. In that capacity, he and his colleague Catherine Bale developed, organized, and directed an intensive annual four-day STEM workshop for 7th- and 8th-grade students. The workshop was offered in the summers of 2010 through 2014 and is expected to be continued in the future. 80 to 100 students, many from underserved urban areas, participate each year. The workshop instructional program features a series of high-energy, hands-on learning activities in math, physics, chemistry, computer science, civil engineering, mechanical engineering, electrical engineering, and systems engineering—all taught by volunteer faculty members from the Academy's math, science, and engineering departments. The program also includes "STEM Games"—outdoor competitive physical activities that involve engineering tasks (e.g., bridge-building and mechanical lifting) that reinforce the workshop's STEM theme. The developmental character of the workshop is greatly enhanced through the employment of undergraduate engineering students as near-peer mentors, who guide the participants through the experience and serve as assistant instructors for the various learning activities.
Engineering Classes at Local Schools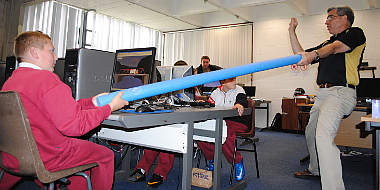 Consistent with his commitment to serve as a professional role model for future generations of engineers, Steve has taught numerous introductory engineering classes at elementary, middle, and high schools, and at regional science and engineering expositions, such as the USA Science and Engineering Festival in Washington, DC. He loves communicating his passion for engineering to young people and welcomes new opportunities to do so in the future.